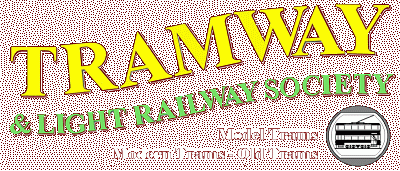 APPLICATION and MEMBERSHIP RATES
Subscription Rates (UK and Overseas)
12 months
6 months*
for one calendar year
FULL Membership (aged 22 to 64 incl.)
£18.00
£9.00
SENIOR Membership (aged 65 and over)
£15.00
£7.50
STUDENT Membership (aged 18 to 21 incl.)
£15.00
£7.50
JUNIOR Membership (aged under 18 years)
£5.00
£2.50
* The 6 month subscription rates are only available for people joining during the second half of the calendar year. From November new member subscriptions are for the next year.
An enamel Society member's badge is available at £3.50
Note the special low Junior rate. Junior members require an existing TLRS member to act as a sponsor and can only join by post (use the Printable Application Form), but can renew their subscription on-line.
All members receive six issues of TramFare magazine per year and are welcome to attend local Area group meetings.
Non-European members get TramFare sent to them by surface mail, but for an additional £8.00 (6 months £4.00) it can be sent by Air Mail. Please note that surface mail can take up to three months to arrive. Air Mail takes about ten days.
New members can join the TLRS on-line, or if they prefer a more secure system, can print out the form provided and send it together with a Sterling cheque to the Membership Secretary by post. Existing members can renew their subscriptions on-line. The on-line system may not work with all browsers. If you have problems, use the printed form. By completing these applications you are agreeing to the rules and conditions of membership of the T.L.R.S.
A handling charge of £1 is made for on-line set up of new members (not on renewals).
Credit cards details are not stored on our computer system after the transaction has been completed.
We can accept Visa or MasterCard. (Sorry, not Switch or Maestro).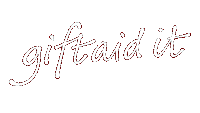 GIFT AID
If you pay UK tax, as a UK Charity TLRS can claim back tax that you have paid on subscriptions and donations. It costs you nothing and helps us to provide services. Just complete and return the form to us.
Gift Aid details and form
TLRS Membership Secretary,
29 Kennaway Road,
Clevedon,
Somerset,
BS21 6JJ
UNITED KINGDOM.
or you can email the Membership Secretary at:-
tlrs.membership@tramwayinfo.com
Please allow 28 days for documentation to reach you.
UK DATA PROTECTION ACT 2018: The personal data you provide will be used only by the TLRS in connection with the membership for which you apply. Your details will not be passed on to any other organization. Please ensure data is accurate and inform the Society of any change.
See Privacy Policy
TLRS Members wishing to renew their LRTA subscriptions should go to www.lrta.org
---
© Copyright J.Prentice / Tramway & Light Railway Society 2019